Casino 99 is Chico's local casino.  We pride ourselves on making our guests feel welcome and comfortable regardless of their skill level!
At Casino 99 you'll find a fun, inviting environment with a wide variety of games and amenities geared toward your comfort. Formerly Angie's Poker Club since 1998, Casino 99 re-opened in 2011 at a brand new, smoke-free location featuring a spacious interior, music, and nine high definition TVs with all the major sports packages.
You'll still find the same great service and player-friendly rules that have, over the years, made us the best place to play cards.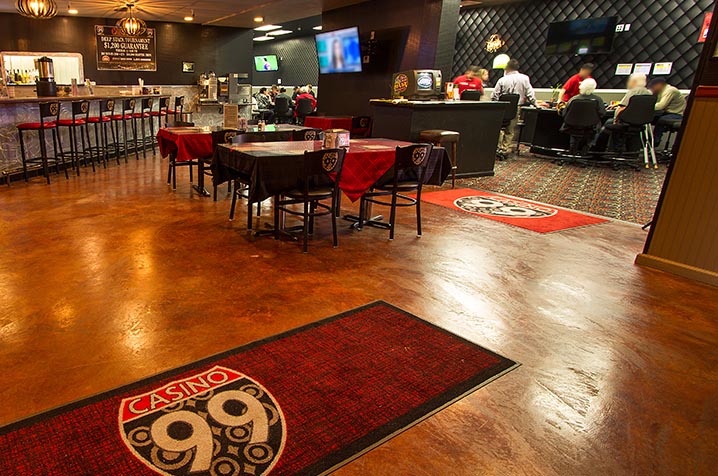 Please continue browsing our website to learn more about our bar and grill, tournaments and tables which feature poker and California games. Contact us if you have any questions or comments. Thanks for visiting Casino 99. We look forward to seeing you soon.