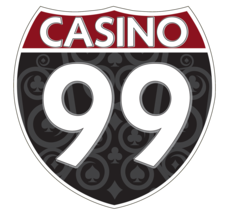 Casino 99 is BACK in action… We have 1-3 No-limit Hold'em, $5 minimum pure 21.5 Blackjack, Fortune Pai Gow poker and 3 card poker.
CASINO 99 IS PREPARED TO REOPEN WITH COVID RESTRICTIONS. THIS IS FOR YOU AND OUR EMPLOYEES SAFETY
Casino 99 is officially open outdoors in an our patio. We've been working hard to develop the safest reopening plan possible. Below are changes we have made and the extra safety measures we have put in place to help protect the health of our guests, our team members, and our community.
STAFF AND GUEST HEALTH
All guests are required to wear facemasks while inside the patio gaming area. We will supply facemasks for those who don't have one.
All guests will be screened for fever using a no-touch thermometer. Those with a temperature of 100.4 Fahrenheit, and those who choose not to be checked, will NOT be allowed to enter.
We have set up markers to give you visual cues on where to stand to be 6 feet apart.
Management will be on site at all times for employee and guest safety.
Table games occupancy will be limited to three guests per gaming table. Seats will be removed or sectioned off to prevent guests from sitting directly next to one another.
Poker will be played 8 handed with partitions between each player.
Tables and chairs will be spaced to maximize available distance between guests sitting at different gaming tables.
FOR CASINO 99 STAFF MEMBERS
Team members are required to wear facemasks.
Team members are asked to self assess every day and are not permitted on property if they answer any of the questions in the affirmative.
Any team member with a temperature greater than of 100.4 Fahrenheit will be asked to return home to recuperate. Team members displaying obvious signs of illness, even without a temperature, will be sent home.
Team members preparing or serving food and drinks are required to wear gloves as well as facemasks.
CONTINUOUS DISINFECTING & CLEANING
Hand sanitizer will be provided throughout the patio, and each gaming table will have hand sanitizer for the guests and staff use.
Hand washing is recommended when possible.
Disinfecting wipes will be available throughout team member areas to permit continuous cleaning.
Gaming devices, cards, chips, and other items will be cleaned or discarded regularly throughout the day.
Please if you are part of any of the high risk criteria identified by the CDC we encourage you to consult with a physician before choosing to return.  We hope you will join us when you are ready.
Gambling Problem? Call 1-800-GAMBLER
Casino 99 is Chico's local casino.  We pride ourselves on making our guests feel welcome and comfortable regardless of their skill level!
At Casino 99 you'll find a fun, inviting environment with a wide variety of games and amenities geared toward your comfort. Formerly Angie's Poker Club since 1998, Casino 99 re-opened in 2011 at a brand new, smoke-free location featuring a spacious interior, music, and nine high definition TVs with all the major sports packages.
You'll still find the same great service and player-friendly rules that have, over the years, made us the best place to play cards.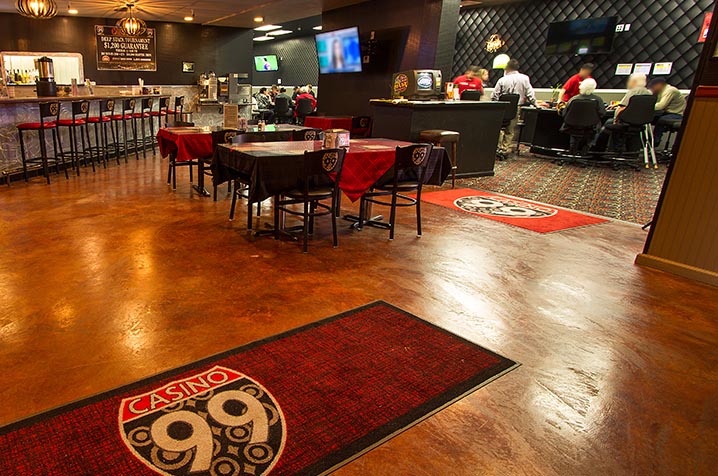 Please continue browsing our website to learn more about our bar and grill, tournaments and tables which feature poker and California games. Contact us if you have any questions or comments. Thanks for visiting Casino 99. We look forward to seeing you soon.